Reserve a Room
Group Study Rooms not available during Summer Renovations.
For Students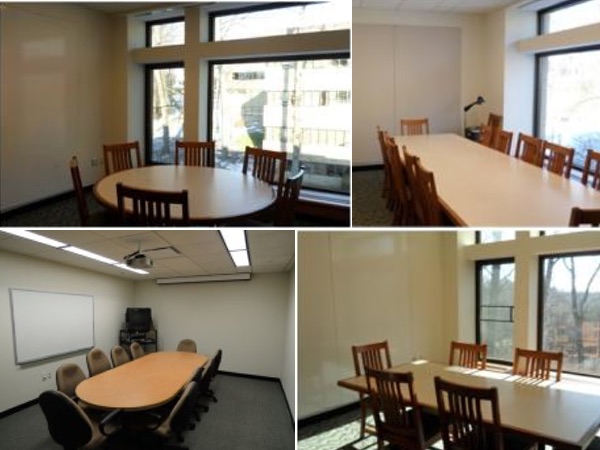 Group Study Rooms
12 Group Study Rooms and 10 collaborative work spaces in the Collaboratories (Collabs A-J) are available at the Library. The spaces include comfortable seating, whiteboard, wireless internet, and power. Visit the Library Group Study Room Reservation System for more details.
Note: Alumni may use the rooms at any time the library is open, except during finals and after 6 p.m. on weekdays and Sundays, by calling or emailing the Circulation Desk.
For Students, Faculty, and Staff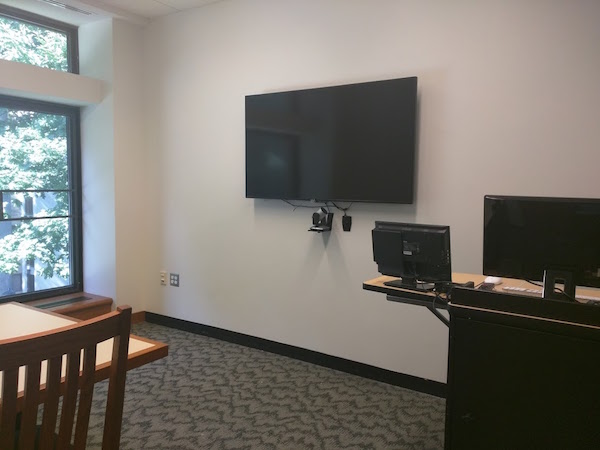 Presentation Practice / Video Conference Room / Virtual Reality
Room 302 on the upper level of the Library has all the tools you need to ensure a smooth presentation in class! Come and explore Virtual Reality at the library!