Reserve a Room
For Students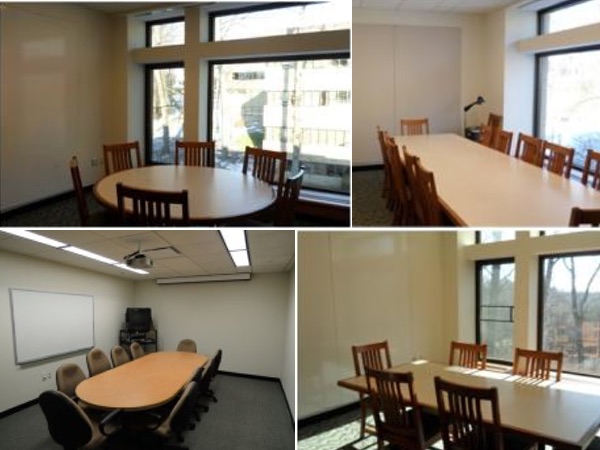 Group Study Rooms
16 Group Study Rooms are available at the Library. The  spaces include comfortable seating, whiteboard, wireless internet, and power.

Note: A Daily maximum of 2 hours may be reserved per user.
Note: Alumni may use the rooms at any time the library is open, except during finals and after 6 p.m. on weekdays and Sundays, by calling (203-254-4000 ext. 2188) or emailing the Library Services & Information Desk.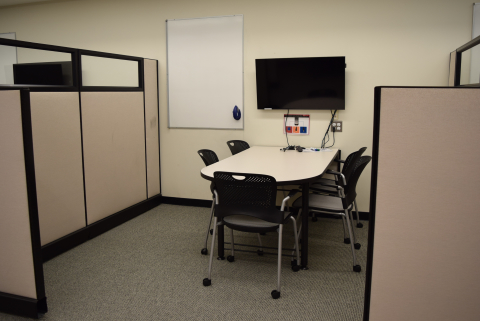 Collaboratories
10 Collaboratory spaces are available. These are first come, first serve and not reservable.
For Students, Faculty, and Staff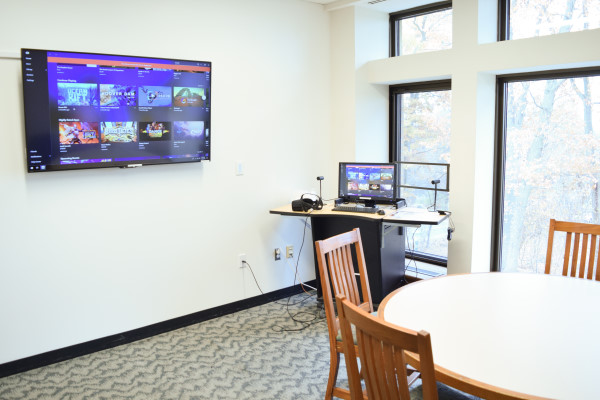 Virtual Reality Room
Room 326 on the upper level of the Library has an Oculus Rift! Come and explore Virtual Reality at the library!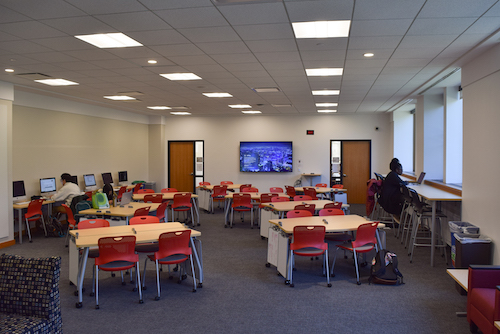 Fredrickson Family CAS Innovation Lab
Equipped with mobile workstations, HDTV screens, specialized computer software, and two sizable seminar rooms, the all-new facility offers ample space for hosting interdisciplinary workshops and classes, highlighting faculty and student digital research, and facilitating the exploration of digital solutions to global issues – whether qualitative, quantitative, scientific, creative, or at the intersection of diverse fields.
For Faculty and Staff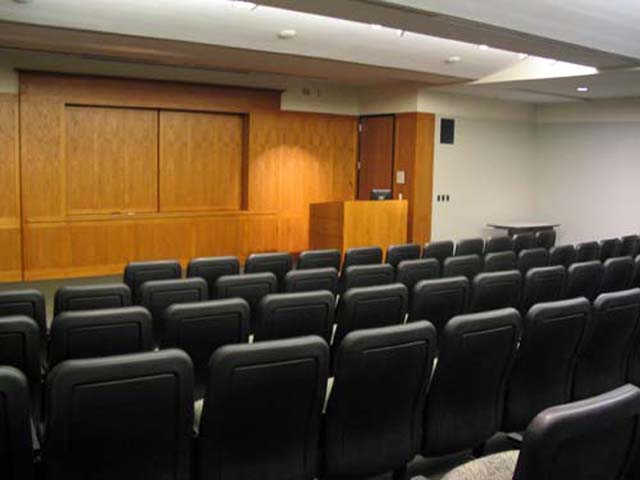 Multimedia Auditorium - 101
A state of the art Multimedia Auditorium is housed on the lower level of the DiMenna-Nyselius Library. Special events that are open to and sponsored by members of the university community, both on and off campus, may be scheduled in this room.  The room has projection capabilities for a Mac computer, Blu-Ray, Cable TV,AirMedia, and laptops.
Lower Level - Capacity 90
Submit a request for the room below.  Requests do not guarantee room.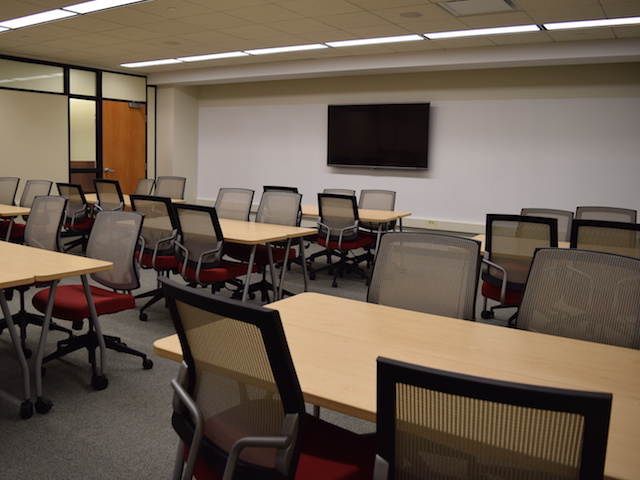 ITC Training Room - 107C
Lower Level - Capacity 30
For a reservation, please contact Cynthia Delventhal at (203) 254-4000 ext. 2876.