Welcome Back
We are pleased to welcome Fairfield University alumni to this page which is designed to highlight the services available to you. Visit our library in person to access the full range of the Library's databases and ebooks, our unique archives and special collections, and check out books, movies, and music. Visit Fairfield University History Online and explore images, student newspapers, yearbooks, and more that may bring back some Fairfield memories. We look forward to our continuing relationship in serving you and we welcome your visit virtually or in person.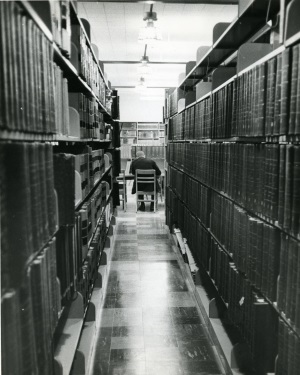 E-Resources for Alumni
Visit us in person to access our databases. Due to contractual agreements, off-campus access to licensed databases is available only to currently affiliated students, faculty, and staff. However, alumni may access all of our databases by visiting the library in-person. Below are a few databases available outside of Fairfield University.
In Connecticut? Try ResearchIT CT. Otherwise, contact your local public library.
Books, Movies, and Music
Please see our borrowing policies page for a full description of alumni borrowing privileges.
Fairfield University History Collections
In addition to our in-house Archives and Special Collections, we invite alumni to explore the archival material available in DigitalCommons@Fairfield, our institutional repository. Here, and via the Internet Archive, are some of the collections available:
Faculty Scholarship
The scholarly and creative work of many current and former faculty can be found in DigitalCommons@Fairfield, an institutional open access repository service provided by the DiMenna-Nyselius Library.