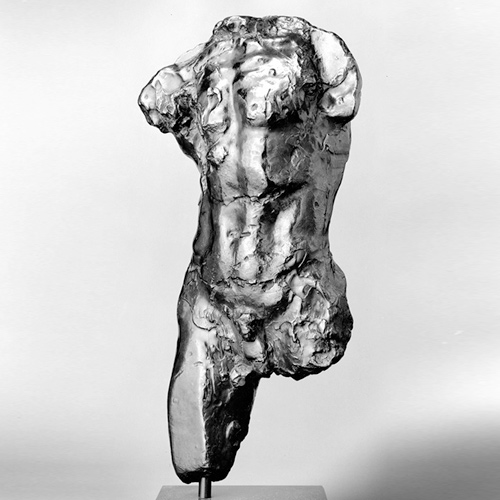 Walsh Gallery, Quick Center for the Arts
September 13 – December 21, 2019
This small but powerful retrospective called RODIN: TRUTH, FORM, LIFE is comprised of 22 bronzes. Visitors to this exhibition will come face to face with the powerful emotions embedded in the works of the "father" of modern sculpture. Rodin's focus on depicting human emotion and intimate moments upended the world of traditional sculpture in the late 19th and early 20th centuries. His innovative processes of repetition and multiplication broke boundaries, and his influence endures today.
By the early 20th century, Auguste Rodin (1840-1917) was regarded by many as the greatest sculptor since Michelangelo. Rejecting 19th-century academic traditions that dictated what was "proper" in art, Rodin used sculpture made from hard marble and bronze to convey the vitality of the human spirit. His vigorous modeling emphasized his personal response to the subject, and he conveyed movement and emotion by inventing new poses and gestures. This special, traveling exhibition, organized by the Iris and B. Gerald Cantor Foundation, presents 22 of Rodin's important bronzes modeled between 1860 and 1910.

Iconic works in the show include studies from The Burghers of Calais and the Gates of Hell as well as busts and preparations from famous monuments of two beloved French authors: Victor Hugo and Honoré de Balzac.

Image: Auguste Rodin, Study for Torso of the Walking Man , 1979. Bronze. 20 ½ x 10 ¾ x 8 inches.