Fairfield University Event
The 3rd Annual Human Library was held at DiMenna-Nyselius Library on Thursday Nov. 8, 2018. To learn more about the event, watch this short video: https://vimeo.com/191879405
Don't Judge a Book by Its Cover
The Human Library™ is designed to build a positive framework for conversations that can challenge stereotypes and prejudices through dialogue. The Human Library is a place where real people are on loan to readers. A place where difficult questions are expected, appreciated and answered.
The Human Library is an event that aims to create dialogue and understanding between people. Individuals volunteer as human 'books' and participants in the event can 'read' the book- meaning they would have a one on one conversation with the volunteer and share in a dialogue about that individual's experience. 'Books' are students, faculty, staff, and alumni who have volunteered to share their experiences centered around discrimination and/or want to break down barriers based on race, religion, sexual orientation, class, gender identity, lifestyle choices, disability and other aspects of their life. The Human Library provides the opportunity for the Fairfield University community to share and understand the experiences of others.
How to Plan, Execute, and Assess a Human Library Event Handbook
The Human Library is an international movement that started in Denmark in the year 2000 and has since made its way through over 30 countries. Human Library at Fairfield University was created with the permission of the Human Library Organization.
Fairfield University's 2018 Human Library was co-sponsored by DiMenna-Nyselius Library, the Office of Student Diversity & Multicultural Affairs, Marketing & Communications Departments, Campus Ministry, Center for Faith and Public Life, Counseling & Psychological Services, and Student Affairs.
Meet Our Books
Madison
Homeless
When I was in middle school, a house fire forced my family into a variety of different living situations. While it was a struggle, I always end up talking about the positive side of things rather than the negative, because in the end the positive things are what stand out to me. Through these experiences, I became a strong individual and realized that the material world means nothing without friends and family.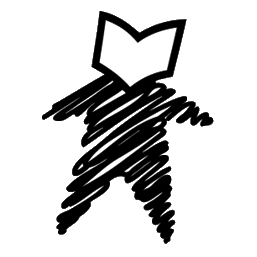 Noradeen
< 10%
According to multiple studies, women make up less than 10% of all portfolios managers - the people that directly manage investments. In the US, only 17% of all Chartered Financial Analysts (CFAs) are women. I am a CFA Charterholder and spent the majority of my career at the IBM Retirement Fund as a Portfolio Manager, directly managing over $ 3 billion. I did this while raising two daughters. I retired from IBM as the Head of Global Equity and am now teaching a finance course at the Dolan School of Business at Fairfield. I truly believe seeing someone that looks like you in a role matters. I would like to share my story to break down the stereotype that women can be great Portfolio Managers and that Investment Management and Finance more broadly are great careers for everyone.
Keri
Never Had a Legal Drink
My story is about my journey to getting sober. I got sober when I was 17 and have worked hard to maintain this way of life throughout college. I'm looking to break down the stigma against addicts and educate people on the disease of addiction.
Olivia
Saving Animals and Myself
"If you can't figure out your purpose, figure out your passion. For your passion will lead you right into your purpose." --Bishop T.D. Jakes. Finding your passion is something many take for granted. For me, finding my passion meant starting my life all over again, where I was supposed to be. From years of feeling lost and confused as to WHY I was on this Earth, I was finally gifted with my calling of "being the change". Coming to terms with my anxiety, building much needed confidence, finally feeling in control of my own mind, breaking down the stigma against therapy and taking myself away from the norm all originated from animal activism. Through adversity comes passion and from passion comes purpose - once you break down the barrier between you and your fears, limitless potential for success is not far off.
Gail
Ask me about Tikkun Olam and how to be a lifelong activist
I have been an activist all my life, long before I knew the word. Was I born this way? Did my parents model activism for me? Was it because I was born Jewish? Was it because I read about the Holocaust at a young age? Was it the times (Segregation, Anti-Semitism, Red-lining, Vietnam, Civil Rights Movement, Women's Rights)? Was it where I lived? Come find out!
Mick
Boys Don't Cry
We live in a world where men are only allowed to express a fraction of the range of human emotions. Any deviation from the limited palette of "manly" emotion is considered weakness. In spite of living in a state where masculinity is a fragile thing that can be revoked by simply having normal human feelings, I am a poet and my primary job is to distill and express the full range of the human condition.
Victoria
Latina Hiker
According to the National Park Service 78% of the visitors to U.S. national parks are white. People of color face barriers to accessing green spaces. I am on a personal quest to diversify the outdoors and to inspire people of color to head out on their fist hike. I will discuss how I, an immigrant and Latina, fortuitously began hiking and how I created Latinas Who Hike to invite people on hikes throughout the tri-state area.
Jennifer
Disabled Body Able Spirit
After more than seventy surgeries following a brain injury, I am learning (all the time) to celebrate my gifts, challenge my not-so-gifts and accept the flawed, wonderful me that is!!
Kajal
The Clash between Class and Religion
I am originally from St. Thomas US Virgin Islands and I belong to an Indian low middle-class family. Many people in St. Thomas assume that I'm rich and that my parents are highly educated because I come from an Indian background. Some people in my high school criticized my Hindu religion. I am proud to be a Hindu. I embrace my Indian culture and I take pride in who I am. I want to talk about how it affects many peoples lives when society makes assumptions about one's class and religion.
Luckario
Fighting hardship with positivity
Throughout my life I have used positivity to counter life's struggles. If my life were to ever be a movie, then it would be about demonstrating my struggle to be positive despite hardships like an absent father, low-income, little help, and more while searching for my identity and purpose.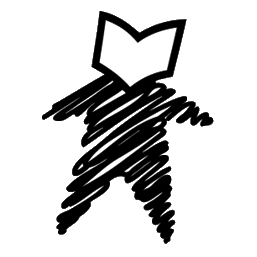 Meghan
The New Normal-ish
My story is about what's it's been like to struggle with depression and anxiety since I can remember. My early childhood was plagued with panic attacks about the future and they prohibited me from enjoying the present. I couldn't relate to other children at all as I worried about what would happen to me in high school at age 7. My older parents weren't from a generation that ever talked about mental health issues. My depression and anxiety kicked into high gear in middle school and impacted me heavily throughout high school and college. It's something that will always be a part of me, almost like an addiction, but I've learned to manage it in a few ways. My story is about going through the worst and trying to come out the other side but realizing it will always be a struggle.
Jessica
Same Family, Different Treatment
My story is about being a Latina adopted by a caucasian family. Over the years I have become enlightened to the differences in treatment I receive compared to the rest of my family. When I was young I would get treated differently by others and strangers and how it wasn't until I got older that I realized that many of these things were actually a form of discrimination. I would love to discuss racial micro-aggressions I have received throughout my entire life and in general open up a discussion about racial micro-aggressions because I feel as though this form of discrimination is the least discussed.
Laura
My Son is More Than Dwarfism
I am a mother of two boys. My youngest son has achondroplasia, the most common form of dwarfism. There is 1 in 26,000 chance of a child being born with this genetic mutation to average height parents. My son gets constant attention and stares, and I get questions-which I am happy to answer. If you don't know someone with achondroplasia you only know what you have seen through the media. It has given me a new role of teaching others how to feel comfortable around people that don't look like them and to help create a genuine culture of inclusion.
Sequels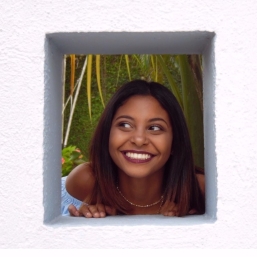 Jessica
Poster Girl
I am an international, domestic commuter undergraduate student, and a proud Afro-Caribbean Dominican woman that fits into almost every minority. I am an outsider and an insider. My story is of my journey to become a Fairfield student and the discovery of my identity along the way.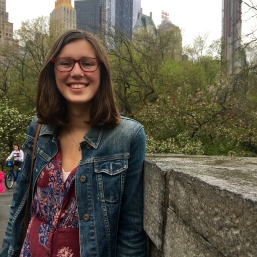 Zoe
ADHD
I have had ADHD my entire life but I was not diagnosed until fifth grade because I did not match the stereotypical characteristics of someone who has ADHD. ADHD impacts many different aspects of my life and I hope that sharing my story will help others to understand that there is more to ADHD than meets the eye.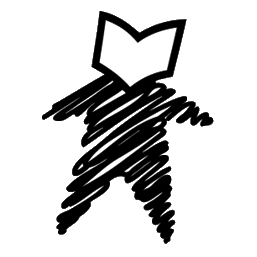 Sarah
Invisibly Disabled
I suffer from a chronic illness known as Myalgic Encephalomyelitis or Chronic Fatigue Syndrome, which many have believed for a long time to be a made-up women's illness. I may not look sick, but I constantly struggle with walking, staying awake, and other activities that other people are able to do everyday. I want students and community members to hear abut what it's like to walk among your peers, silently suffering within, without anyone around you noticing any difference.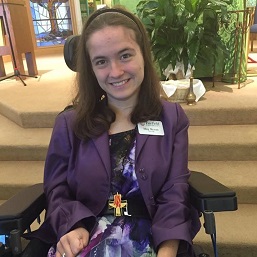 Meg
Positively Disabled
It is a common misconception that living with a disability obliterates one's chance to lead a fulfilling life. I have been able to achieve many feats, such as writing a book, going to college, presenting at conferences, parasailing, and zip-lining. I hope to inspire abled and disabled individuals to overcome obstacles to achieve their dreams.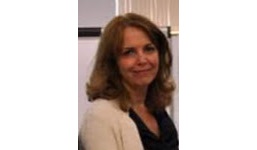 Jill
The Road Less Traveled
I want to talk about my path from being in foster care to early motherhood to today where I am happily married, a mom, a grandma and getting my master's degree. People generally make assumptions about me that are way off. Instead of trying to hide my past in an effort to appear more 'typical', I've found that embracing my 'otherness' has taught me to appreciate past hardships as a blessing - making me more grounded, more resilient, and having a greater appreciation for not being 'typical'.
Colin
Run For Something
Shel Silverstein said that 'freedom entitles you to do something, not to not do something.' I decided to do something. I ran for State Representative in the 140th District of the Connecticut State Assembly. As a naturalized American excited about the democratic process, I was dismayed to learn that my State Representative in the Connecticut State Assembly was a conservative Democrat who had voted against LGBT equality numerous times. I hoped to focus on opportunities, not hurdles, resilience, not despair, and to add to the important discussion and activism around civil equality. I am proud of America and what it stands for, and that's why it is our duty, along with our allies, to be ever vigilant in the face of hate and backlash.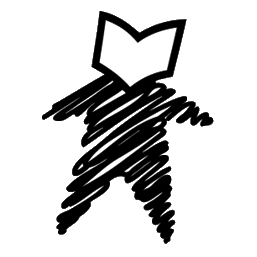 Jasmine
Adulting 101
Post-graduation life is not all glitz and glam as we envision. In fact, it's a lot of hard work. In my second year out of undergrad, I've struggled with navigating that fine line of being kicked out and actually leaving on my own, disappointing my mom vs. actually being a hard working adult, graduate school and two part time jobs, and surviving vs literally dying - health issues included. Now I like to think I have things under controlled, but what does that mean and how? Read me in order to break down the complexities of post grad life.
Angelica
Resiliency
I am from a small Turkish-Italian family and life hasn't always been the kindest. Consistent set backs and the struggles of being able to bounce back was once disguised by conformity and re-adjustment. I didn't recognize myself and remembering where I came from seemed to get harder with every passing day. It wasn't until the death of my father that I realized how far from myself I had gone. Through my resiliency, I have been able to bring myself back to who I used to be; I finally found the balance I had been searching for.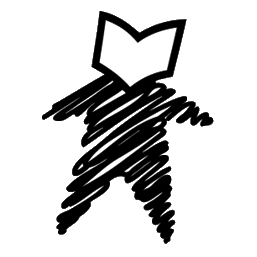 Anonymous
The Double Life: A Sequel
I was a book at last year's Human Library Event, and my story needs an update. Lots has changed since this time last year, and while identifying as part of the LGBTQ+ community is still not something I can be 100% open about while at home, things have certainly progressed.
Mary-Ellen
Proud Mother of a Gay Son
Since my 22 year old son came out as gay in late 1999, I have journeyed from acceptance to celebration of my child's sexual orientation. Fighting for justice for him and all LGBTQ people is foremost to me. This fight has led me on a path of activism for LGBTQ persons in the family, in the Catholic Church and in society.
Julie
Humanitarian Action Worker - From Haiti to Afghanistan and Beyond!
I Was Sent to Pakistan after 9/11: My Life as a Humanitarian Worker. For nearly 20 years I worked as a humanitarian aid and development worker for a United Nations agency and for Save the Children. This brought me to South Africa as apartheid was ending, Nepal during the Maoist insurgency, and to Pakistan and Afghanistan after the 9/11 attacks. Along the way, I met people of great strength and resiliency in situations that few of us can imagine. What does it mean to be involved in this work? How can you get involved?
Matt
Running for My Life
I used to be a person who made fun of runners, a person who could never understand why anyone would put themselves through what I saw as the pain of running, until I found myself running, and in many ways, recovering from a mid-life crisis brought on by depression.
Chris
Christian, not right
Loud voices in the American evangelical church have aligned themselves with right-wing politics. But many American Christians are non-partisan, open minded, and value a multicultural society. No American political movement can trump the teachings of Jesus. I am a mathematician who loves peace, truth, science, and social justice, and I am a follower of Jesus.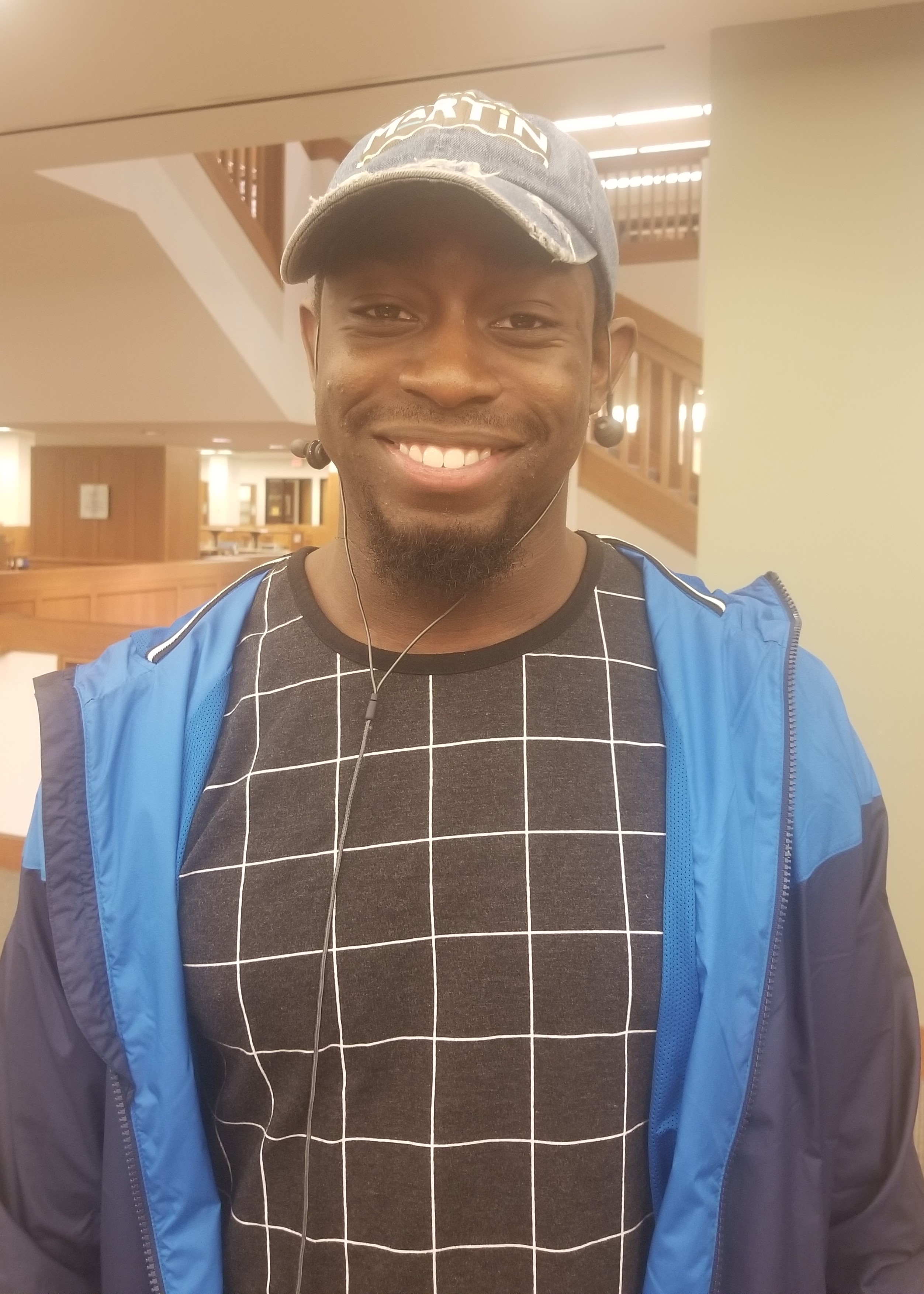 Mahammad
Good Kid Mad City: The Extended Cut
I would like to talk about the inequities in education and in opportunities that I experienced when I moved from a housing project neighborhood in the Bronx to a boarding school in Omaha, NE.