Fairfield University Event
The Human Library will be held at DiMenna-Nyselius Library on Wednesday Nov. 8, 2017. The event will run from 1-4:30pm and 6-8:30pm; drop in at least a half hour before the session ends. Please note this is a Thrive event for first year students but all students are encouraged to attend. To learn more about the event, watch this short video: https://vimeo.com/191879405
Don't Judge a Book by Its Cover
The Human Library™ is designed to build a positive framework for conversations that can challenge stereotypes and prejudices through dialogue. The Human Library is a place where real people are on loan to readers. A place where difficult questions are expected, appreciated and answered.
A Human Library is an event that aims to create dialogue and understanding between people. Individuals volunteer as human 'books' and participants in the event can 'read' the book- meaning they would have a one on one conversation with the volunteer and share in a dialogue about that individual's experience. 'Books' are students, faculty and staff who have volunteered to share their experiences centered around discrimination and/or want to break down barriers based on race, religion, sexual orientation, class, gender identity, lifestyle choices, disability and other aspects of their life. The Human Library provides the opportunity for the Fairfield University community to share and understand the experiences of others.
How to Plan, Execute, and Assess a Human Library Event Handbook
The Human Library is an international movement that started in Denmark in the year 2000 and has since made its way through over 30 countries. Human Library at Fairfield University was created with the permission of the Human Library Organization.
Fairfield University's 2017 Human Library is co-sponsored by DiMenna-Nyselius Library, the Office of Student Diversity & Multicultural Affairs, Academic Affairs, Campus Ministry, Center for Faith and Public Life, and Student Affairs.
Meet Our Books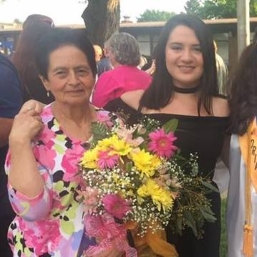 Maddy
My Mom's Not My Nanny
My mother is a Mexican immigrant who grew up in the ghetto of Chicago; my father is an Americanized Pole. My heritage is very important to me, especially since I am white passing and I have the identity of being a person of color while not looking the part.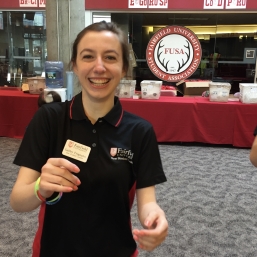 Gabriella
I've Never Really Lived Anywhere
What does living mean to you? Is it defined by your address or what you do with your life? After having my address in one place and the rest of my life in another, I have found that "living" is a much more complex idea than one might think.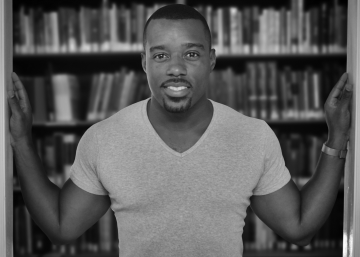 Colin
Red, White, and Rainbow
Mine is a story that weaves strands of race, nationality, and sexuality into one. Originally from Trinidad, I immigrated to the U.S. to attend Morehouse College, an all-male HBCU. Later, when I fell in love with the man who eventually became my husband, we spent years in fear of being separated, deported, or exiled because of the discriminatory federal law known as the Defense of Marriage Act (DOMA).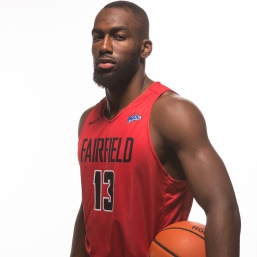 Jonathan
More Than a Game
I am a child of the Congo, one of the richest countries in the world, but I could not aspire to greatness. I had no purpose and did not see the importance of school - why go to school if I was going to be part of a system that drags me into darkness. The game of basketball changed my life when my cousin put a ball in my hands. It is not a just a game, it's a lifestyle.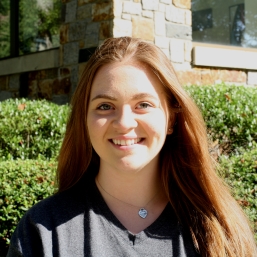 Angelica
Loss and Alone
I'm an only child. I lost my father, a Turkish immigrant, in 2014. People are uncomfortable with the topics of death and being alone, so let's talk about it.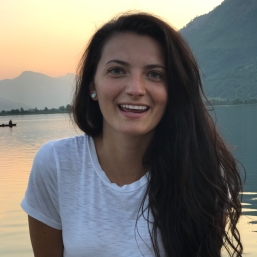 Lejla
Life of a First Generation Eastern European Muslim
Just by looking at me you might not know that I am a Muslim. Growing up in this society there was a stigma about the Islamic religion. However, I never shied away from it. Instead I embraced it and learned even more about it. I want to take this opportunity to talk to people about embracing who they are.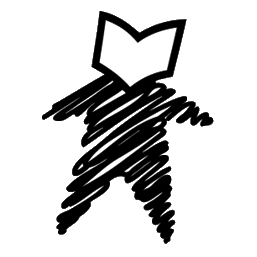 Anonymous
Self-Advocacy and Sexual Assault
I want to discuss the difficulties women face in reporting a rape on a college campus. I'll talk about the discrimination I faced, first hand.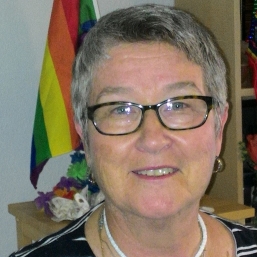 Mary-Ellen
Proud Mother of a Gay Son
Since my 22 year old son came out as gay in late 1999, I have journeyed from acceptance to celebration of my child's sexual orientation. Fighting for justice for him and all LGBTQ people is foremost to me. This fight has led me on a path of activism for LGBTQ persons in the family, in the Catholic Church and in society.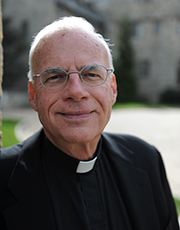 Fr. Allen
Tracing Time
Born during WWII, I want to share my observations on societal changes in the US, New England, and Fairfield.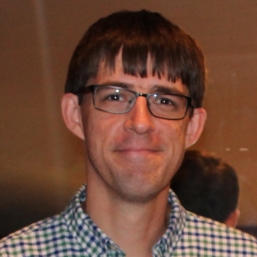 Christopher
Christian, Not Right
Loud voices in the American evangelical church have aligned themselves with right-wing politics. But many American protestants are non-partisan, open minded, and value a multicultural society. No American political movement can trump the teachings of Jesus. I am a mathematician who loves peace, truth, science, and social justice, and I am a follower of Jesus.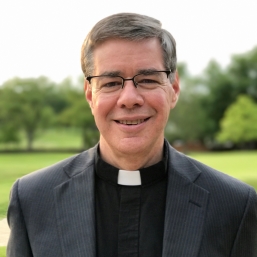 Fr. Mark
Jesuit Priest-Artist-Filmmaker
Jesuits bring a distinctive "flavor" to their roles as priests that make them different from most priests people have met. In fact, we're often referred to as "hyphenated priests" because we usually have other professional identities.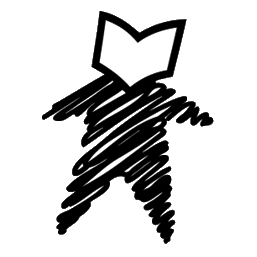 Julie
I Was Sent to Pakistan after 9/11: My Life as a Humanitarian Worker
For nearly 20 years I worked as a humanitarian aid and development worker for a United Nations agency and for Save the Children. This brought me to South Africa as apartheid was ending, Nepal during the Maoist insurgency, and to Pakistan and Afghanistan after the 9/11 attacks. Along the way, I met people of great strength and resiliency in situations that few of us can imagine. What does it mean to be involved in this work?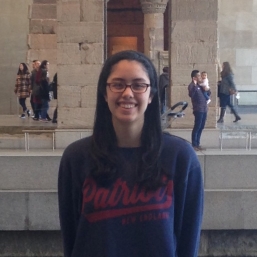 Pamela
Homeschooled
While "homeschooling" is a foreign term for some people, it brings to mind larger-than-life families of socially awkward kids all wearing alarming amounts of denim for others. I want to debunk the most common stereotypes of homeschooling, and explain why it worked for me.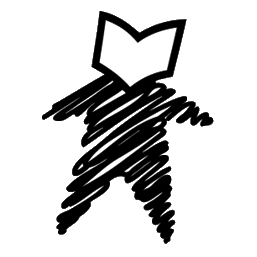 Anonymous
DACA Recipient
Many people are not aware of what it means to be a DACA recipient and how overwhelming it can be, when you are a first generation in college. Especially, when DACA just recently got terminated by our current president and thousands of Dreamers are being affected, including me.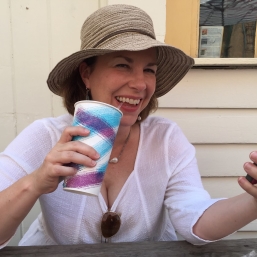 Beth
Child-free? Child-less? My Choice
Women face powerful pressures to become mothers, and a woman's choice not to have children is at times invisible, at times a presumed deficit (Was she not able to get pregnant? Did she have a terrible childhood? Was she worried she wouldn't be a good mother?), and at times a radical act. Deciding not to have a child is a choice women make over and over again throughout their lives, and it's one that is not talked about enough.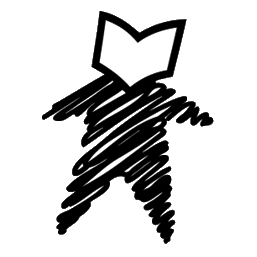 Adrian
Blue
Often when depression is talked about, it is done in a romanticized fashion. However, those who have depression are faced with many challenges every day. I hope to dispel the stigma surrounding this illness. It isn't as easy as doing things that make you happy!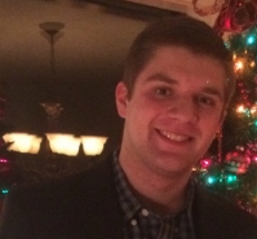 Michael
We Don't Have to Be Strong All the Time
In our society men have always been expected to be strong and unwavering. Most of us are afraid to show our emotions and speak about our failures or shortcomings. I believe this is foolish and I actively try to do the opposite. How do you feel about this? Lets talk about it.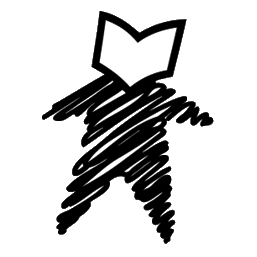 Anonymous
From Darkness to Light
In my story, I will discuss the transformation of my life in the past seven years. I was inches away from death and gripped by the throws of a nasty heroin addiction. I lived a life of fear - fear of being murdered, fear of overdosing and fear of never having enough. But, I reached a point where I had enough and became willing to change. Today, I strive to live a life of pure gratitude and confidence. I've never felt this beautiful, or this serene. This feeling never ceases to stop growing. My dream is to share this gift with every living being that I possibly can.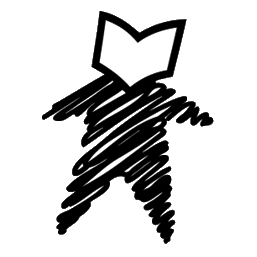 Sarah
Invisibly Disabled
I suffer from a chronic illness known as Myalgic Encephalomyelitis or Chronic Fatigue Syndrome, which many have believed for a long time to be a made-up women's illness. I may not look sick, but I constantly struggle with walking, staying awake, and other activities that other people are able to do everyday. I want students and community members to hear abut what it's like to walk among your peers, silently suffering within, without anyone around you noticing any difference.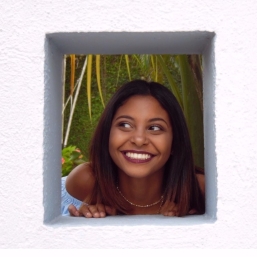 Jessica
Poster Girl
I am an international, domestic commuter undergraduate student, and a proud Afro-Caribbean Dominican woman that fits into almost every minority. I am an outsider and an insider. My story is of my journey to become a Fairfield student and the discovery of my identity along the way.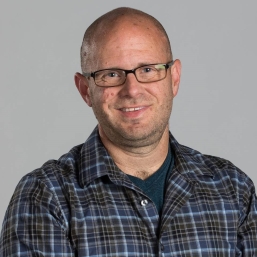 Matt
Running with Ghosts
I was diagnosed with leukemia as a 15-year-old back in 1991. After I had finished my treatments, which lasted more than two years, and "survived," I spent my life trying to "get back to normal." It took me a long time to come to understand that, once you nearly die, and once you get to know a lot of little kids who end up dying, you can never get back to normal.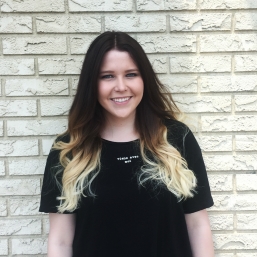 Tori
The Hidden Me
Shortly after my high school graduation, I was in a traumatic car accident that scarred me in more ways than one. With the help of my new friends, and support from my family, somehow I adjusted, but no one can see now that I'm still injured. They don't see that I still struggle inside with the effects from that horrible summer's night. Come find the "hidden me".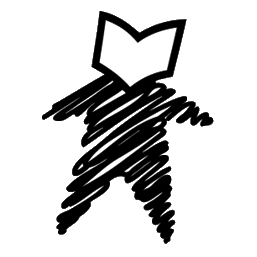 Anonymous
The Double Life
As someone who identifies as LGBTQ+ on campus and not back home to my family, it can be a very hard environment to navigate. Living a double life of watching what I say to my parents and family back home takes a toll on someone who is trying to live an authentic and free life. I hope to allow people to understand how hard coming out is even in today's society when it often is not accepted.

Romina
Accidental Immigrant & Imposter?
I never planned to become an immigrant but life circumstances led me to be one. When my mother told me not to come back to Venezuela I was heartbroken, and homesick... for many years. As a first generation high school graduate who went on not only to finish college but to get a PhD, becoming an immigrant only added to my struggle of feeling like I was a fraud. Am I am imposter? Do I belong here?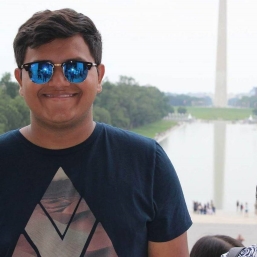 Jimmy
A Refugee in America in the Time of Trump
On July 6th, I was in my regular math class when I received a phone call that changed my life. On July 8th, everything changed: new place, new people, new language, new culture.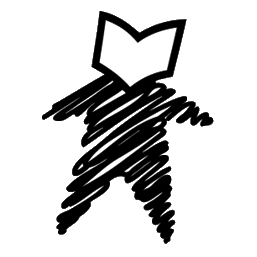 Peter
Down the Rabbit Hole
I want to break down stereotypes about psychosis and violent behavior. I will talk about how it affected me, my family, and my school life.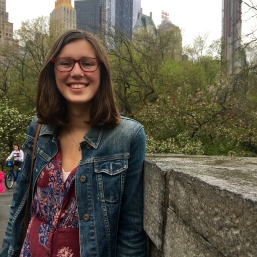 Zoe
ADHD
I have had ADHD my entire life but I was not diagnosed until fifth grade because I did not match the stereotypical characteristics of someone who has ADHD. ADHD impacts many different aspects of my life and I hope that sharing my story will help others to understand that there is more to ADHD than meets the eye.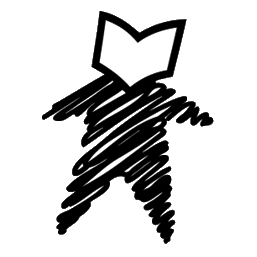 Jackie
Road to Recovery
I am a young female student who has been in recovery for over a year now. I want to break down the stereotype for those in recovery, to bring attention to this issue, and to show people that most of those who suffer from addiction do not fall under the stereotypes at all.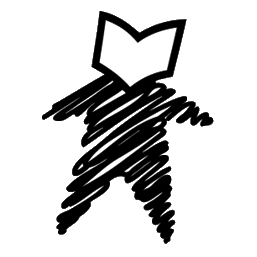 Anonymous
Struggling with My Alcoholic Parent
Despite growing up with an alcoholic father, I will not become him. Let's have a "hard-to-talk-about" conversation.
Sequels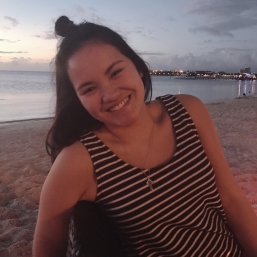 Samantha
Adopted
I was adopted from China, and so were my two sisters. We all deal with being adopted differently and I would like to talk about that, as well as about how I have dealt with typical Asian stereotypes throughout my life.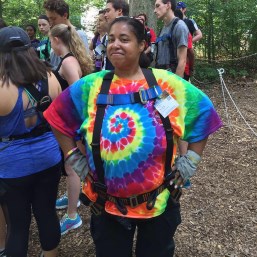 Sonya
Overweight Doesn't Mean Unworthy
"The 'ism' I want to discuss is sizeism: Sizeism is the discrimination of prejudice based on someone's size. This year I began a journey and I have lost 150 pounds so far and counting. Being overweight does not mean that I am lazy, it does not mean that I am unworthy of your respect."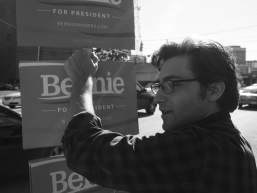 Matt
Bleeding Heart Liberal
Liberal, conservative, libertarian - political identities carry stereotypes. Experiences shape political views. I want to talk about the experiences that helped shape my political identity while also hopefully discussing other views that differ from my own.
Christina
Straight Edge
"Straight Edge for a Reason. I want to break down stereotypes surrounding individuals who choose not to drink, do drugs, or engage in party activities while at college. All individuals who choose to abstain from such activities are not all the same, or have the same reasons for choosing their way of life."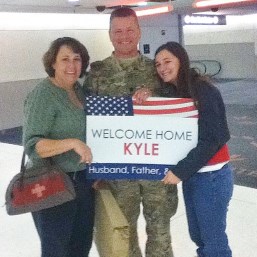 Marina
Rootless: Growing Up as a Military Kid
"The military life is difficult and challenging for both the soldiers and their families. As a military brat, I was forced to grow up at a very early age, learn to adapt and grow in constantly changing environments, and give up having a lot of time with my extended family. Outside of military circles, those struggles are spoken of very little, if at all. My hope is to give others a glimpse at what our lives are like, and help them understand our dedication to our family and our country."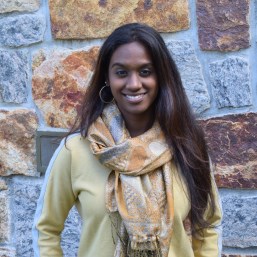 Jasmine
6 Months Post Grad and Still in Basement
Post-grad life is often painted as the fantasy land of adulthood, complete with a secure job, an apartment, and overall comfortable living. I thought that if I worked hard and made every smart move to secure myself on the golden path to adulthood, I would be A-OK. But there's no such thing as the golden path even with planning and hard work. My story is about how I navigated through that path by overcoming my own rose-colored expectations of adulthood, including living in my parent's basement.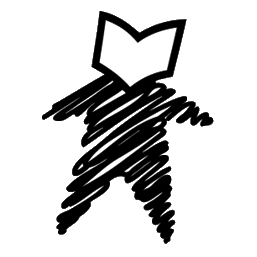 Amira
Composition: Muslim, Immigrant, Student
One large part of who I am stems from my faith as a Muslim. Being a Muslim as well as an immigrant in America comes with its own set of interesting experiences. Have questions? Find some answers, as well as some perspective.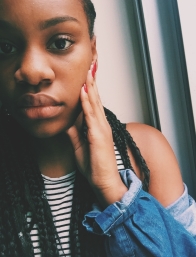 Sarah
My Black Isn't Your Black
My book examines the stereotypes associated with black girls or black people speaking and acting a certain way. Some tend to think that all black girls are loud, angry, or "ghetto". I see ourselves as passionate, especially when it comes to racial injustice. My book delves deeper into why I feel as if I'm completely different from both ends.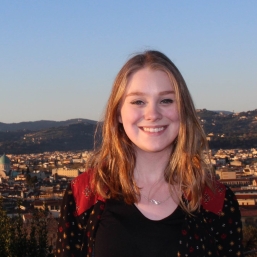 Emily
Flying Solo: Year 2
It has been a year since I was broken up with on an airplane at the beginning of a six hour flight. A year that was full of peers and society telling me how I should act as a "good single woman". For too long, women's behaviors have been placed under a microscope and affected by gender stereotypes about dating and sexuality.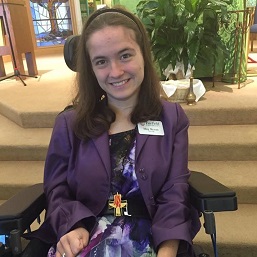 Meg
Positively Disabled
It is a common misconception that living with a disability obliterates one's chance to lead a fulfilling life. I have been able to achieve many feats, such as writing a book, going to college, presenting at conferences, parasailing, and zip-lining. I hope to inspire abled and disabled individuals to overcome obstacles to achieve their dreams.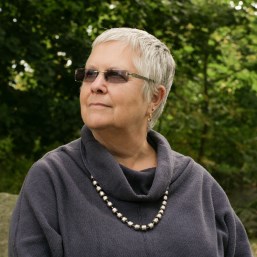 Barbara
An Examined Life: DNA and Jesuit Prayer
I am concerned about honesty within families and how lies hurt future generations. I want to make a case for openness and compassion. In 2016 after living in Sweden for 33 years, I got divorced and lost my father not only to death but to the DNA knowledge that he was not my biological parent. I also confirmed through DNA testing that I have a half-sister and two half-brothers. What has helped me through these challenges and supported and guided me is the daily practice of journaling with the Jesuit Prayer of Examination.