Fairfield University Event
The Human Library will be held at DiMenna-Nyselius Library on Thursday Nov. 8, 2018. The event will run from 1-4:30pm and 6-8:30pm; drop in at least a half hour before the session ends. Please note this is a Thrive event for first year students but all students are encouraged to attend. To learn more about the event, watch this short video: https://vimeo.com/191879405
Don't Judge a Book by Its Cover
The Human Library™ is designed to build a positive framework for conversations that can challenge stereotypes and prejudices through dialogue. The Human Library is a place where real people are on loan to readers. A place where difficult questions are expected, appreciated and answered.
The Human Library is an event that aims to create dialogue and understanding between people. Individuals volunteer as human 'books' and participants in the event can 'read' the book- meaning they would have a one on one conversation with the volunteer and share in a dialogue about that individual's experience. 'Books' are students, faculty and staff who have volunteered to share their experiences centered around discrimination and/or want to break down barriers based on race, religion, sexual orientation, class, gender identity, lifestyle choices, disability and other aspects of their life. The Human Library provides the opportunity for the Fairfield University community to share and understand the experiences of others.
How to Plan, Execute, and Assess a Human Library Event Handbook
The Human Library is an international movement that started in Denmark in the year 2000 and has since made its way through over 30 countries. Human Library at Fairfield University was created with the permission of the Human Library Organization.
Fairfield University's 2018 Human Library is co-sponsored by DiMenna-Nyselius Library, the Office of Student Diversity & Multicultural Affairs, Academic Affairs, Campus Ministry, Center for Faith and Public Life, and Student Affairs.
Meet Our Books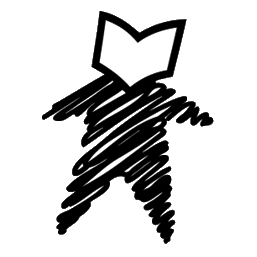 Noradeen
< 10%
According to multiple studies, women make up less than 10% of all portfolios managers - the people that directly manage investments. In the US, only 17% of all Chartered Financial Analysts (CFAs) are women. I am a CFA Charterholder and spent the majority of my career at the IBM Retirement Fund as a Portfolio Manager, directly managing over $ 3 billion. I did this while raising two daughters. I retired from IBM as the Head of Global Equity and am now teaching a finance course at the Dolan School of Business at Fairfield. I truly believe seeing someone that looks like you in a role matters. I would like to share my story to break down the stereotype that women can be great Portfolio Managers and that Investment Management and Finance more broadly are great careers for everyone.
Sequels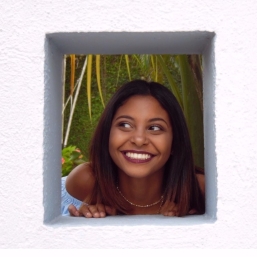 Jessica
Poster Girl
I am an international, domestic commuter undergraduate student, and a proud Afro-Caribbean Dominican woman that fits into almost every minority. I am an outsider and an insider. My story is of my journey to become a Fairfield student and the discovery of my identity along the way.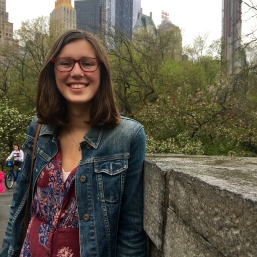 Zoe
ADHD
I have had ADHD my entire life but I was not diagnosed until fifth grade because I did not match the stereotypical characteristics of someone who has ADHD. ADHD impacts many different aspects of my life and I hope that sharing my story will help others to understand that there is more to ADHD than meets the eye.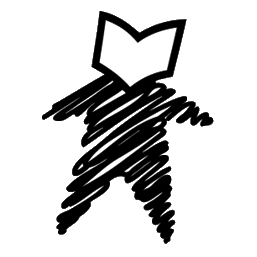 Sarah
Invisibly Disabled
I suffer from a chronic illness known as Myalgic Encephalomyelitis or Chronic Fatigue Syndrome, which many have believed for a long time to be a made-up women's illness. I may not look sick, but I constantly struggle with walking, staying awake, and other activities that other people are able to do everyday. I want students and community members to hear abut what it's like to walk among your peers, silently suffering within, without anyone around you noticing any difference.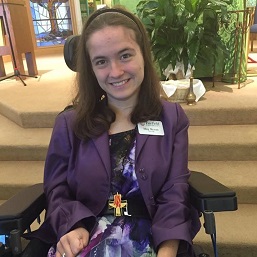 Meg
Positively Disabled
It is a common misconception that living with a disability obliterates one's chance to lead a fulfilling life. I have been able to achieve many feats, such as writing a book, going to college, presenting at conferences, parasailing, and zip-lining. I hope to inspire abled and disabled individuals to overcome obstacles to achieve their dreams.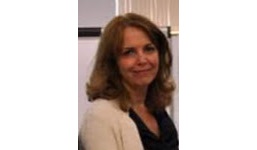 Jill
The Road Less Traveled
I want to talk about my path from being in foster care to early motherhood to today where I am happily married, a mom, a grandma and getting my master's degree. People generally make assumptions about me that are way off. Instead of trying to hide my past in an effort to appear more 'typical', I've found that embracing my 'otherness' has taught me to appreciate past hardships as a blessing - making me more grounded, more resilient, and having a greater appreciation for not being 'typical'.
Colin
Run For Something
Shel Silverstein said that 'freedom entitles you to do something, not to not do something.' I decided to do something. I ran for State Representative in the 140th District of the Connecticut State Assembly. As a naturalized American excited about the democratic process, I was dismayed to learn that my State Representative in the Connecticut State Assembly was a conservative Democrat who had voted against LGBT equality numerous times. I hoped to focus on opportunities, not hurdles, resilience, not despair, and to add to the important discussion and activism around civil equality. I am proud of America and what it stands for, and that's why it is our duty, along with our allies, to be ever vigilant in the face of hate and backlash.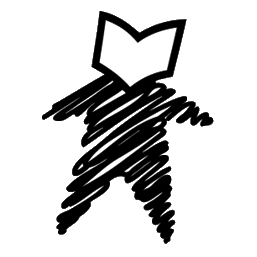 Jasmine
Adulting 101
Post-graduation life is not all glitz and glam as we envision. In fact, it's a lot of hard work. In my second year out of undergrad, I've struggled with navigating that fine line of being kicked out and actually leaving on my own, disappointing my mom vs. actually being a hard working adult, graduate school and two part time jobs, and surviving vs literally dying - health issues included. Now I like to think I have things under controlled, but what does that mean and how? Read me in order to break down the complexities of post grad life.